Please be guided by the Orientation schedules for the different Academic Departments.
Early Childhood Education (Preschool):
To all CSA-ECE Parents and Guardians:
You are invited to join us for the Parents' Orientation on Monday, August 1, 2022, 10am to 12nn. Please send us a screencap of your child's E-Registration slip at preschool@csa.edu.ph to confirm a slot. We will send you the Zoom link upon receipt of your email.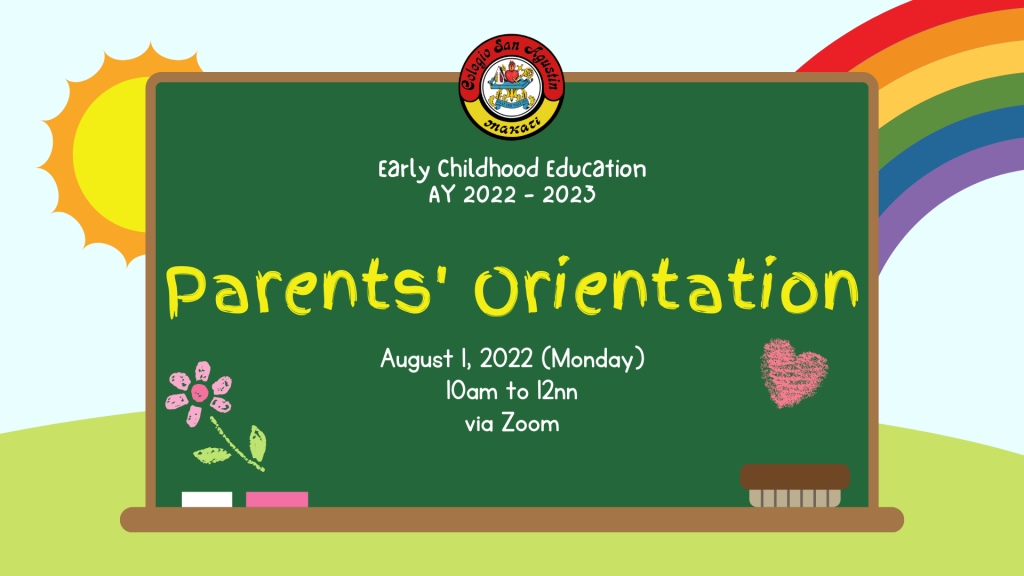 Grade School: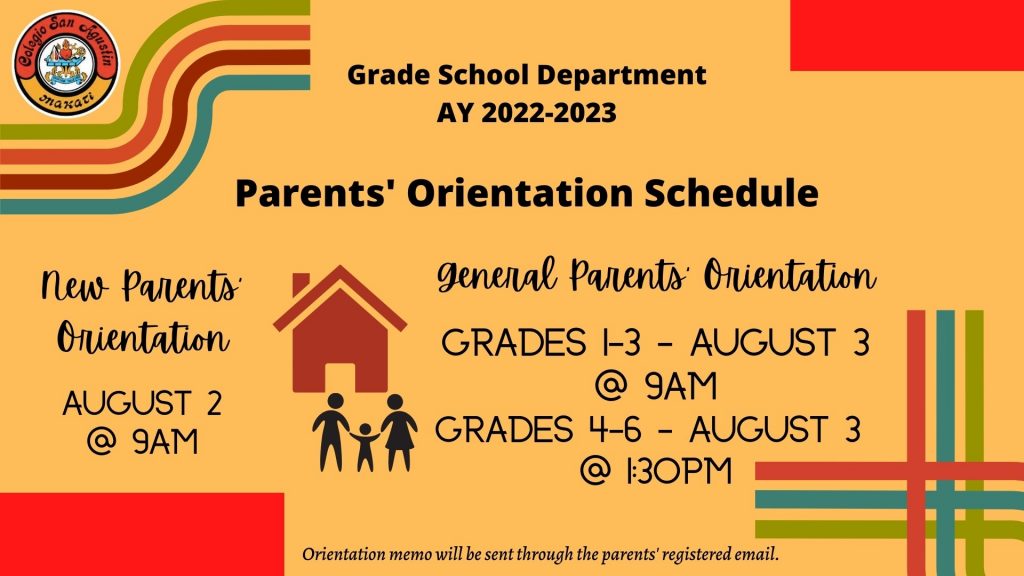 High School: