Colegio San Agustin, Makati announced last month that they will be offering two learning modalities for Academic Year 2022 – 2023.  This is to address the different preferences of parents and students who may or may not be ready to return to Face to Face classes.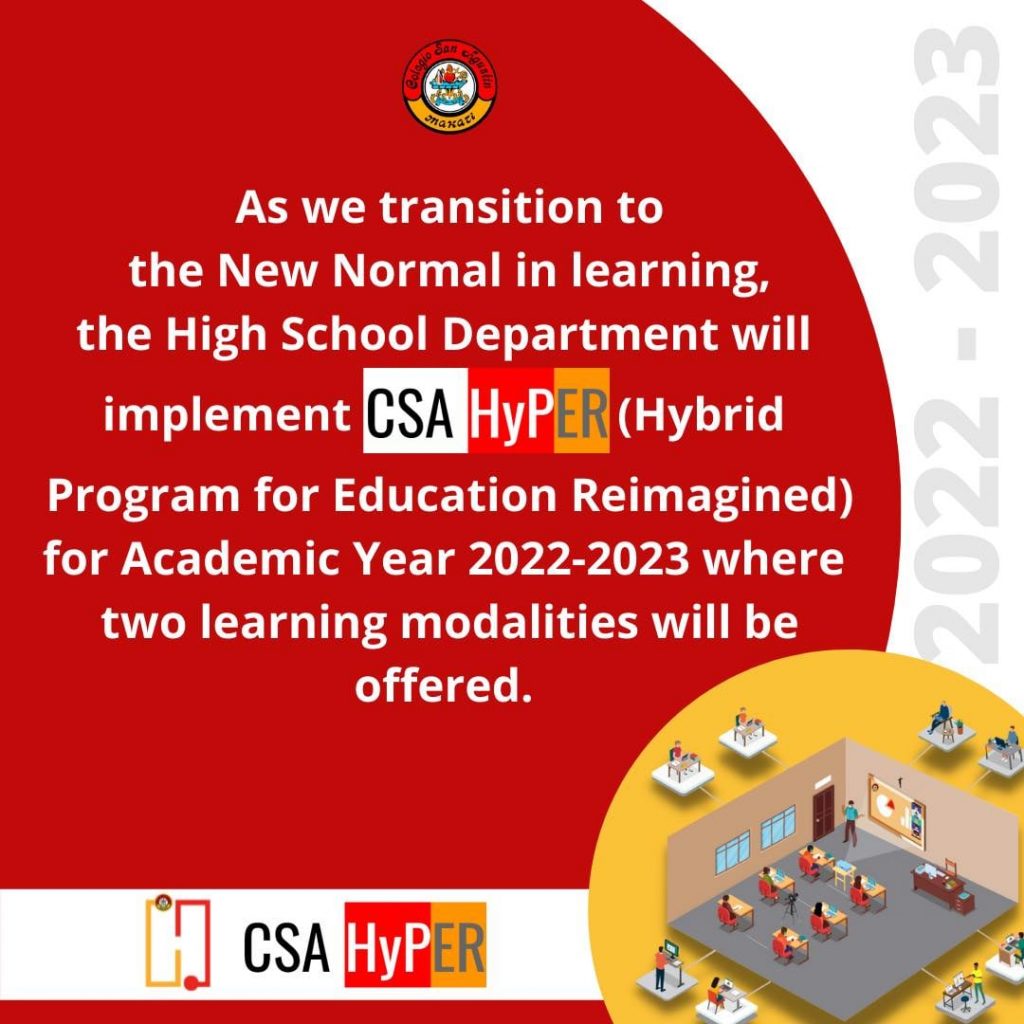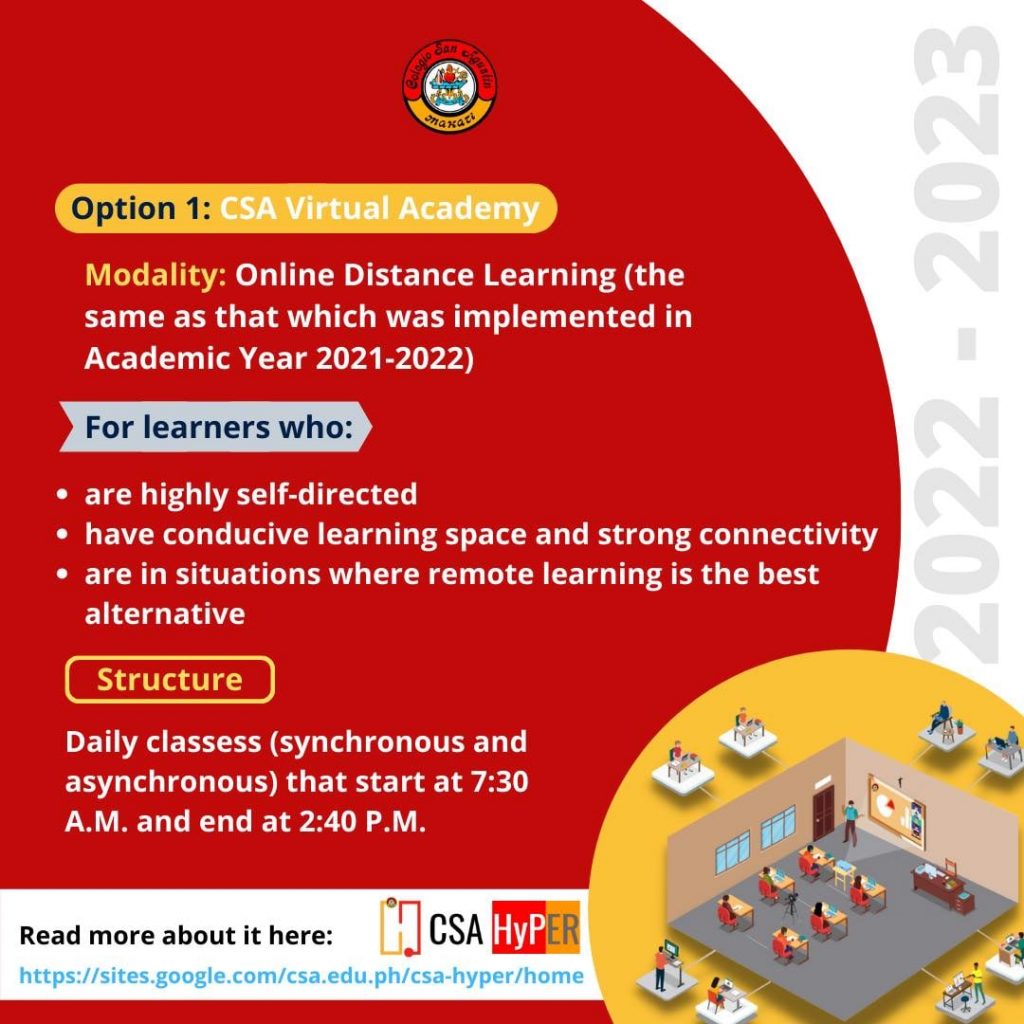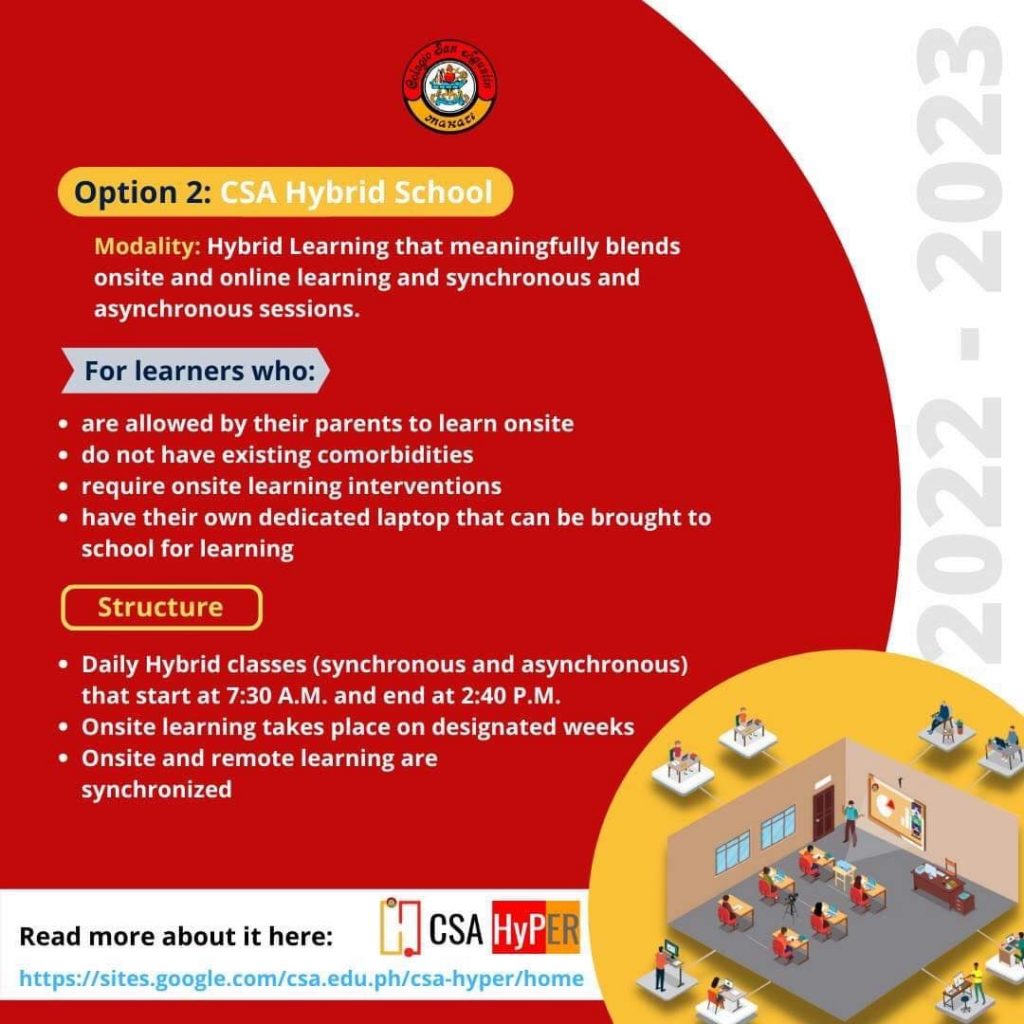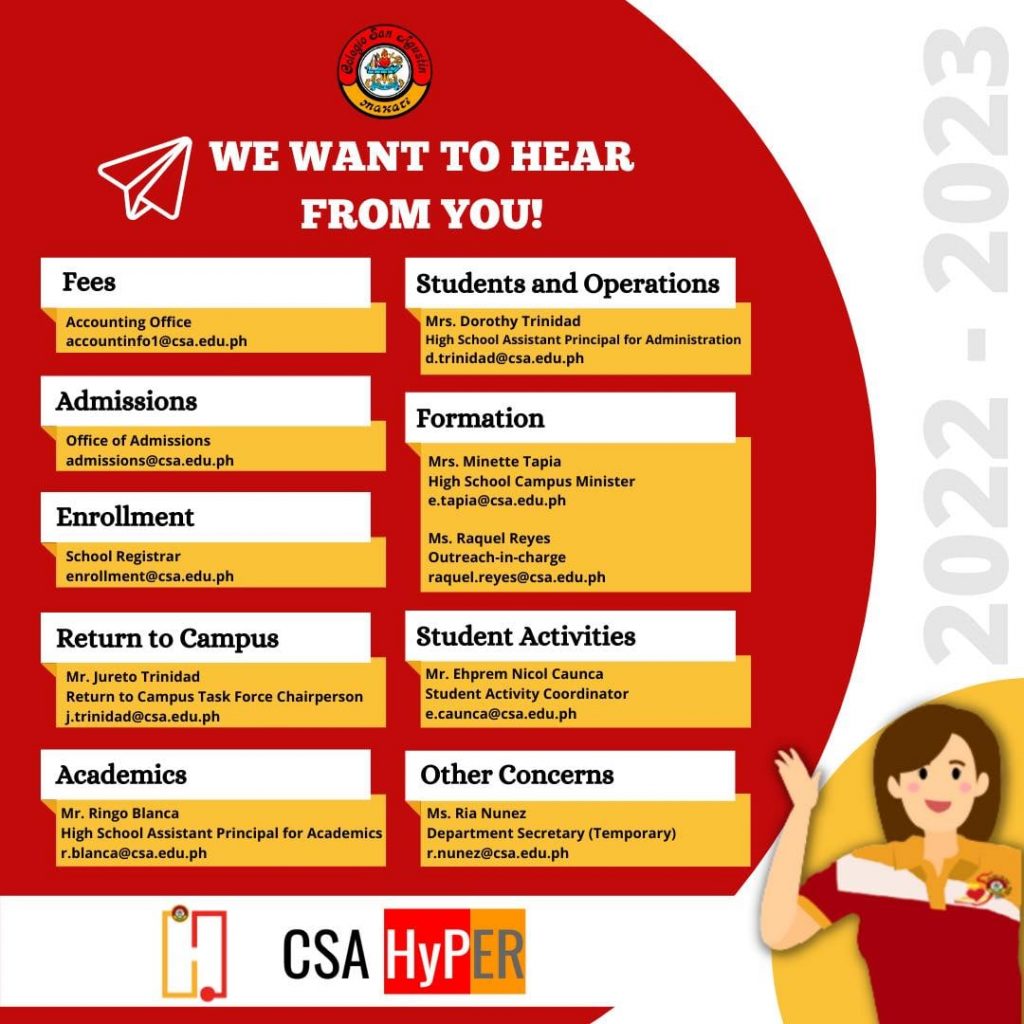 For more details about CSA Hyper, please click on this link: https://sites.google.com/csa.edu.ph/csawebsite/csa-hybrid-learning-plan?authuser=0
For inquiries about applications, admissions, enrollment and tuition for new, transfer and returning students, please email admissions@csa.edu.ph.  Enrollment is until July 29, 2022.  AY 2022 – 2023 begins on August 15, 2022.
Apply now!